A downloadable game for Windows

Download at Itch.io Download at GameJolt

Online Scorelist Video Devlog
Your mission is, you have to go to Cologne as soon as possible because the Evoke is happening there, but in the nearby devlab a bad accident happens and suddenly chaos breaks out. So help Ami on his dangerous journey to the destination. There is much danger on the way to the goal, but he can defend himself by drinking few beers to spit on the opponent or he uses dynamite to professionally blow up the opponents into handy sizes.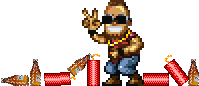 I tried to include as many Retrogame references as possible to build some easter eggs into the game. Feel warped back to the 80s / 90s and find some classic gameplay ideas from the 8 and 16 Bit era. At its core it is a classic platformer game with pickups, opponents and traditional tilemaps to explore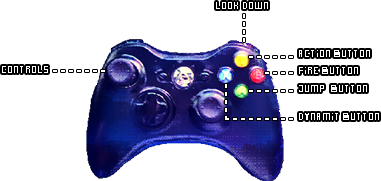 Control our hero with Cursor Keys or WASD or use a XBox controller, Fire with " CTRL " key, set Dynamit with " Z " key. Please read the Read.me file for further informations.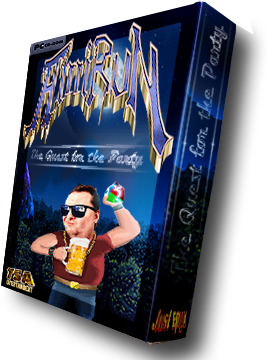 In this preview version there are currently only 4 levels to test some gameplay functions and find bugs. The final game will contain at least 10 levels and each level will have its own background music.


Contact me at my Social Media links